SafarParast - Pakistan Travel Blog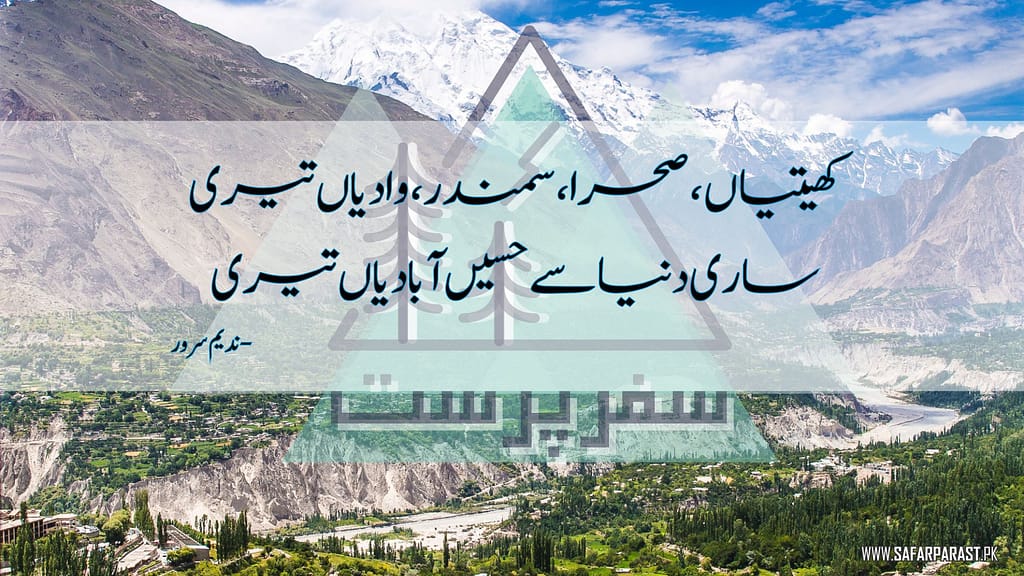 Welcome to SafarParast – Pakistan Travel Blog, a platform dedicated to exploring and sharing the wonders of Pakistan. Our team of passionate writers, photographers, and travellers have come together to showcase the beauty and diversity of this incredible country.
Pakistan is a land of rich culture, breathtaking landscapes, and hospitable people. Despite its challenging political and economic climate, Pakistan remains a top travel destination for adventurous souls seeking an authentic experience. We aim to provide a comprehensive guide to Pakistan, from its bustling cities to its remote mountain villages, and everything in between.
Whether you're a first-time traveller or a seasoned adventurer, our blog is designed to inspire and inform. We share personal stories, travel tips, and in-depth guides to help you plan your perfect trip. We also collaborate with local businesses and tour operators to offer unique experiences and sustainable tourism opportunities.
Join us as we discover the hidden gems of Pakistan and showcase the country's true essence. We hope our blog will inspire you to explore this remarkable country and create unforgettable memories.